5G SAFETY – WHERE IS 5G PPDR TAKING US?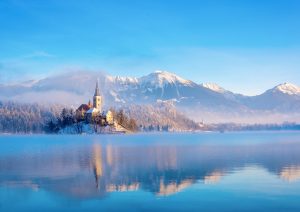 On December 14th 2018 the FIRST OPEN 5GSAFETY WORKSHOP successfully took place in Bled, Slovenia. Co-located with the 19th edition of the PSCE conference, the event welcomed an audience from around the world to discuss the challenges that 5G is bringing along for the PPDR landscape.
The event held space to demonstrate results of the national Slovenian project 5G Safety and discuss a number of interesting topics, including 5G PPDR practices from the telco perspective, practitioners' requirements and expectations on the European and national levels, the next generation of dispatcher services, backward compatibility of professional communication services while migrating to 5G, usability of 5G 112 apps for citizens, safety and security traps of 5G PPDR, and more.
The workshop attracted 50 attendees from around the world, including practitioners, operators, vendors, policymakers, and researchers, and catered for lively discussions and exchange of opinions and good practices in the field.