Advisory Board, Ljubljana 2019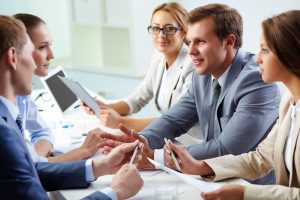 On Wednesday, November 27 2019, a meeting of the 5G Safety Advisory Board for 5G Safety project took place in Ljubljana at the Faculty of Electrical Engineering. In the project, which is in part funded also through the EU funds, the partners are exploring advanced telecommunications solutions to increase public safety and protect lives.
This event brought together the project's Advisory Board, led by assist. prof. dr. Mojca Volk from LTFE. At the event, the consortium partners presented the project's achievements so far, highlighted the challenges they are facing in the project, and discussed challenges and opportunities in developing business models for the distribution of such solutions.
For more information please follow link.